I have been following Thrillist for several years now, and I've found so many cool spots from them in other cities. So, when a co-worker told me they recently showcased Wichita as one of the coolest cities in America...I RUSHED TO READ THE ARTICLE!!!
Bruce Northam traveled here for a week and checked out all thAT Wichita has to offer and he LOVED what he saw.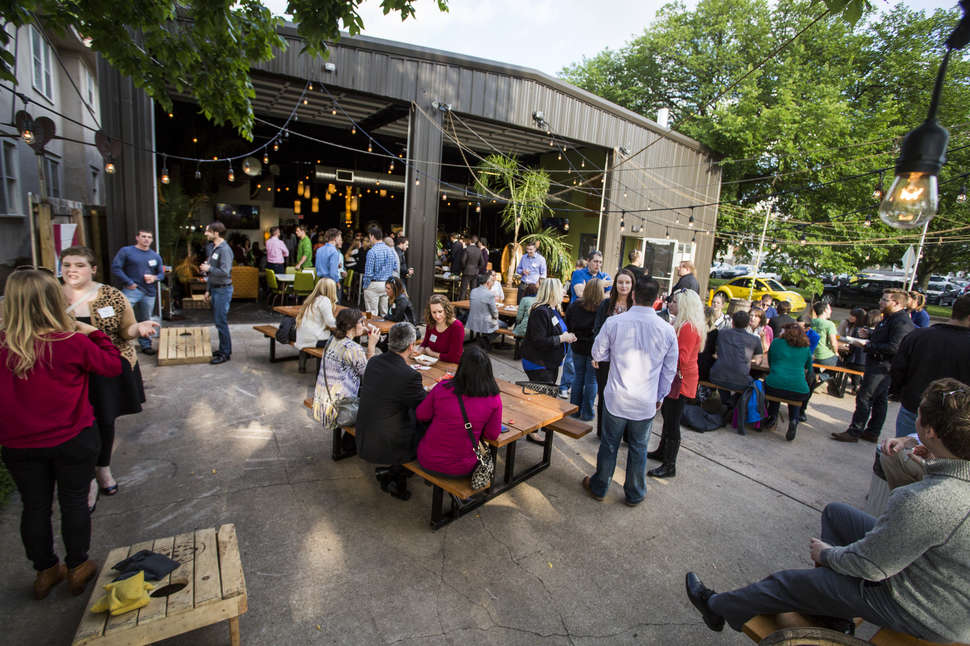 CENTRAL STANDARD BREWING
Photo courtesy of: VISIT WICHITA
He also mentioned our awesome bike share, and our free trolley.
I haven't even taken advantage yet of some of the things he mentioned and it really does paint our city in a great light:
Old Town now has 100-plus thriving businesses on brick-lined streets showcasing an anthology of mid-1800s converted warehouses, antique lamp posts, Coleman's founding factory, and swank condos. You can feel history shaking hands with an overflow of happy hours.
Historic Delano, Wichita's once notorious sin city on the Arkansas River, was known for booze-fueled brawls, busy hookers, gnarly gamblers, and overflowing saloons with cattle-driving cowboys prone to gunfighting (even though Wichita was a "check your guns at the door" city, even in those days). Today, you're more likely to overindulge at a bakery or a brewery.
Downtown is a hub for humble-hipster expression and gathering spots like Gallery Alley and the Pop-Up Urban Park with rotating food trucks, such as Funky Monkey Munchies' crab Rangoon tacos.
The Douglas Design District has fun hangouts like Donut Whole, a trendy-but-earthy donut shop and coffeehouse. The area is also erupting with murals representing the likes of Wichita's cowboy and aviation history and forward-leaning "love where you live" messages. Wichita's wide sidewalks mean you'll get to wander around here without being punished like a pinball.
Check out the FULL article HERE ...TOTALLY WORTH THE READ!!!